First of all, I have to admit that I've been very bad at updating this blog in the past 3 months. Until May I had a good rhythm going on, but a certain life event happened and I haven't been able to post anything new until now.  I am happy to share the news that I am now a mother to a super cute, baby girl! Her name is Ellie Rae and she was born end of June. We can already tell she's going to be full of stories. Here is a photo of Her Cuteness.
The next big piece of news is not quite so life-altering, but still very exciting. The 'Stitch It Yourself' written by Petra Harms and published by Droemer Knaur is now out!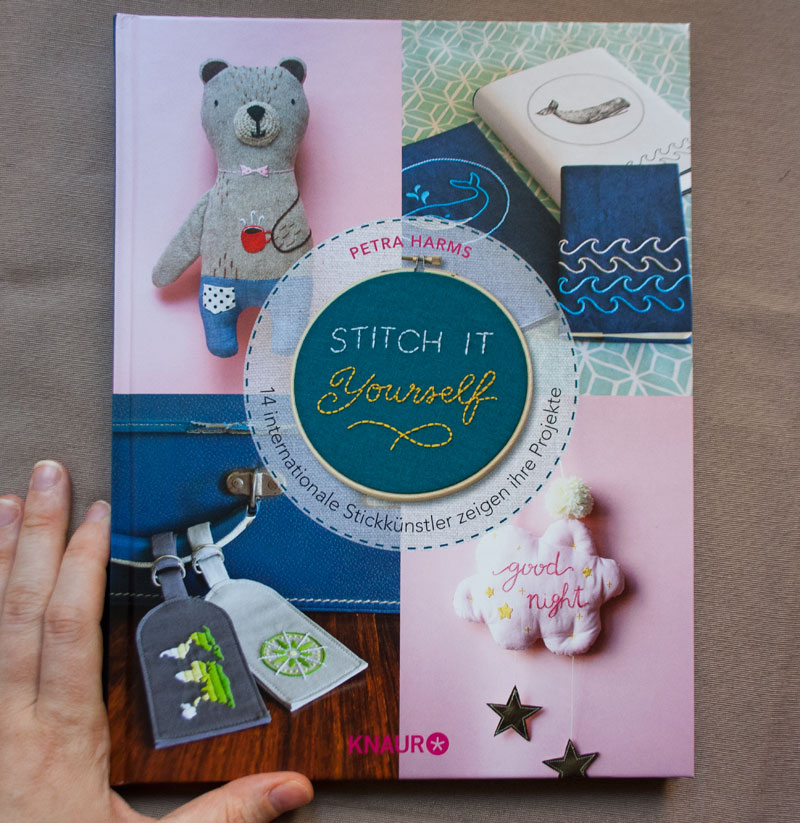 I received my copies in the mail last week and have already seen it on the bookshelves of some local shops here in Berlin. It is a beautiful book, filled with a great variety of embroidery projects from 14 international artists. I'm proud to say I'm the only Canadian.  The book is written in German and is the first of it's kind in Germany. There are already many DIY books, but none that focus solely on embroidery. Hopefully this will open up the market for more of its' kind. I'm looking forward to trying out some of the tutorials myself, especially that cute little bear by Indonesian artist Ria Paramita that you can spot in the top left of the cover. Here is a look inside the book of the 3 projects I created and photographed.