Happy Friday!
This month has been full of exciting new projects. I had to put aside the embroidery for a couple weeks, to work on a rather complex comic project for the German company Bosch in collaboration with Knusperdesign. The illustrations were drawn in a traditional, black and white inked format, which was a bit scary for me at first, as it's been a while since I've dipped my brushes in black ink.  But everything turned out well and the comic is in it's final stages of production as we speak.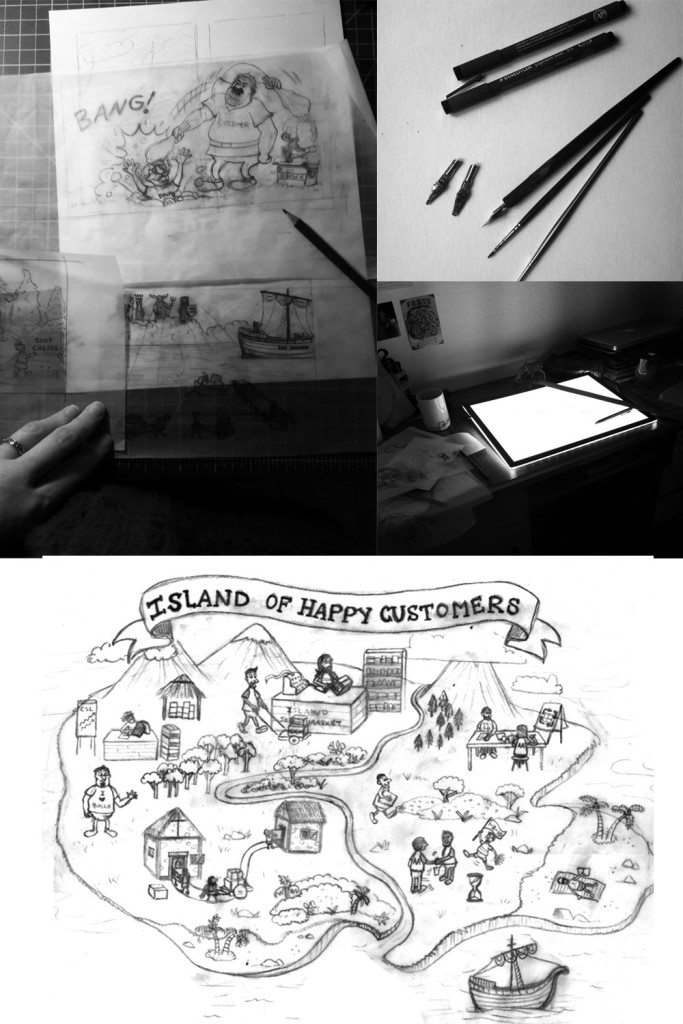 In addition to this project, I've been working on a number of wedding invitation commissions this month. Did you know I design wedding invitations and thank you cards? You can find examples of on my Etsy or Dawanda shop. All the invitations include a custom portrait or other illustration which I base on photos I receive from the couples. The portraits are drawn by hand in ink and coloured digitally. I haven't attempted to do any embroidered wedding portraits yet, but it's in the back of my head for this coming year. So if you know anyone getting married in the next year, send em' over! Here are a few examples below: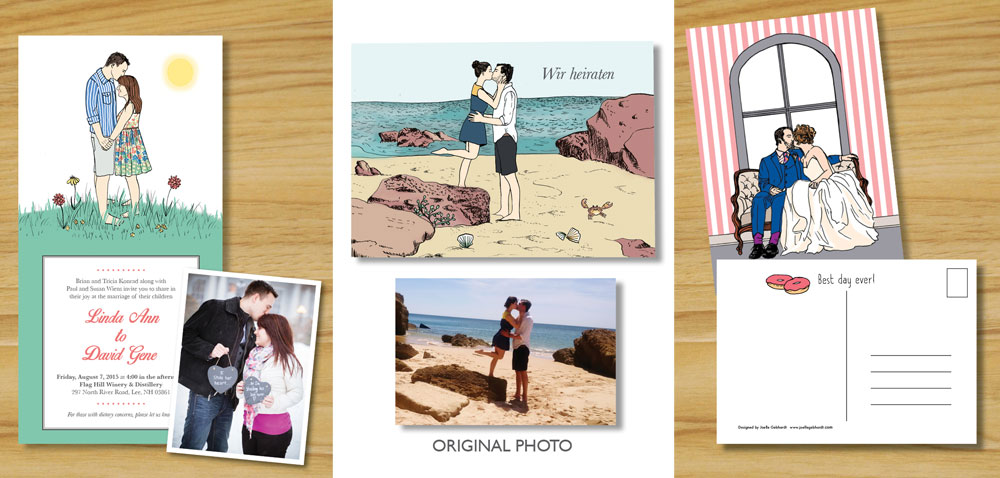 All in all, 2016 has started off well! We'll be flying to the homeland of Canada in a few weeks for a visit and I have a few illustration meetings lined up while I'm down there.  Hopefully, I'll have some exciting news to announce on here when we get back to Germany in February!
I hope you've had a great start into the New Year, and thanks for reading!