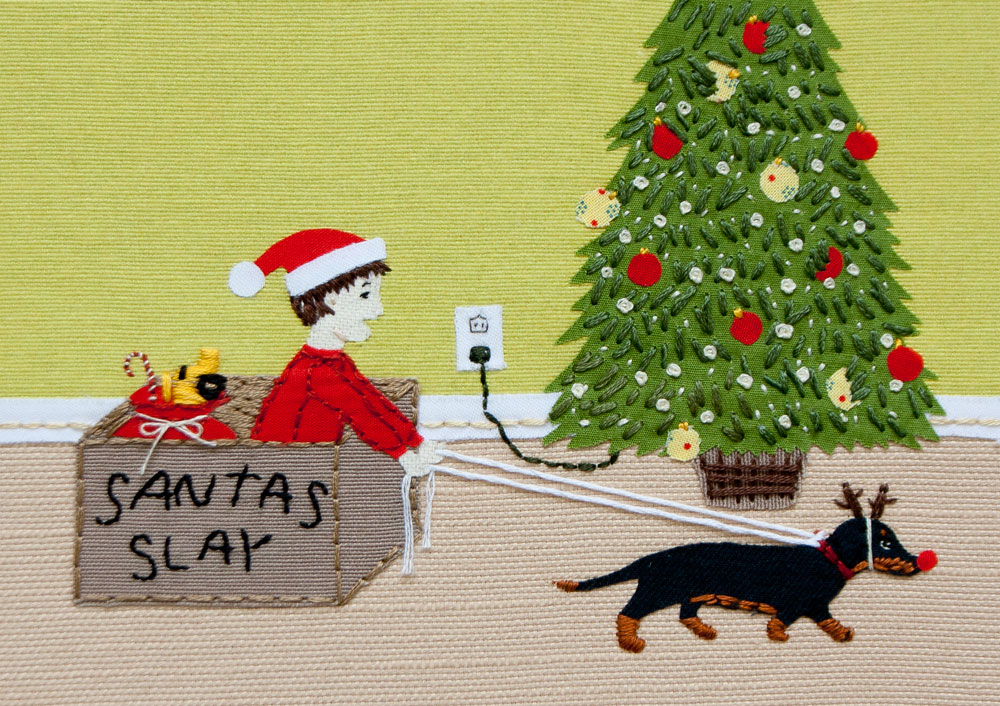 As I was planning this new illustration I had to remember Christmas's with our wiener dog, Karmen. Yes, I know, it's not exactly the most manly of names, but he was named after my great-grandfather's wiener dog. Karmen was a feisty little guy. We quickly learned that wiener dogs are much bigger in their heads and very capable of mass destruction. He always found something to rip to shreds, if we weren't quick enough to give him a bone to chew on. The cuteness factor quickly wore off for our neighbours who had to endure his incessant barking. But I loved him in spite of all his mischief.
I think if I had been a bit smaller, I could have easily convinced Karmen to pull me in a box around the living room. Given the opportunity, he would be the most determined little reindeer on Santa's sleigh.
I hope you have fun looking at this illustration because I had a lot of fun making it. Maybe it will bring you back to your childhood Christmas's and all the imagination and "anticipation" that surrounded the season (though I still haven't grown out of this!).
And on a totally different note. I finished that CD cover design I mentioned in my last blog post. Here is a photo of the printed CD's taken by Projekt: Kirche.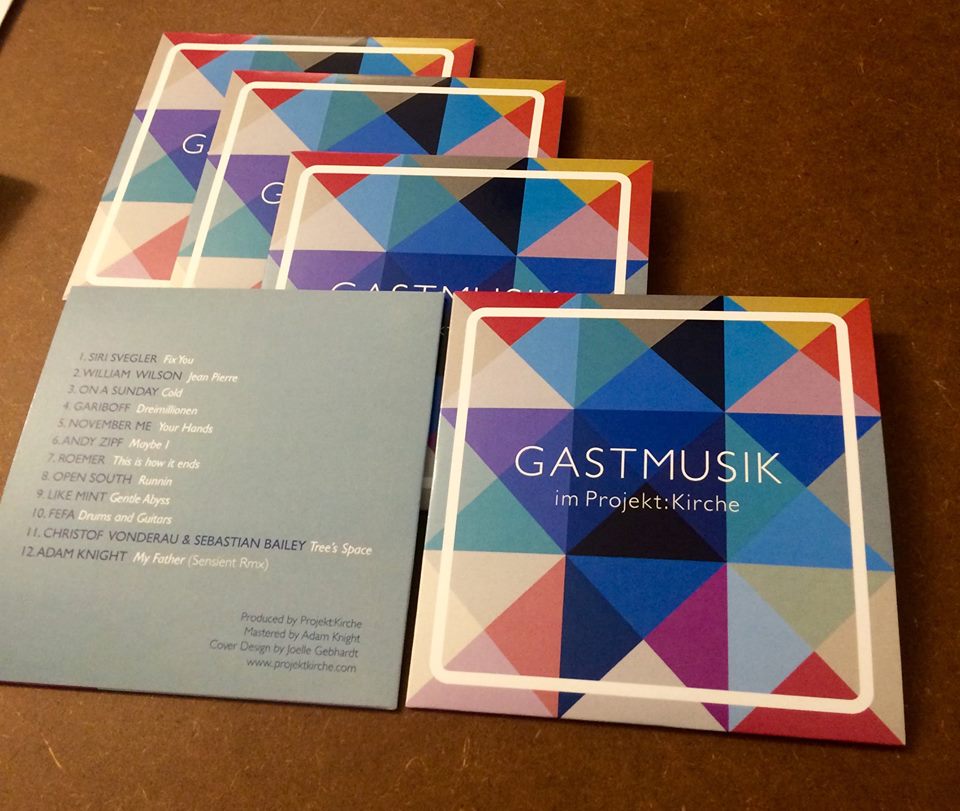 My inspiration for the cover design was a patchwork quilt. The CD contains music from 12 different artists, who have through this CD project been patched together. Most of the artists are based in Berlin. The CD can be purchased through Projekt: Kirche, and 50% of the cost goes directly to the artists. The other 50% covers production costs. I would highly recommend it, if you are looking to discover some up and coming musicians in Europe.
I wish you all a very Merry Christmas and a Happy New Year!