Well, it's that time of year again. The Christmas markets have opened in Berlin, the smell of yummy Glühwein is in the air and I'm sitting at home frantically trying to finish up some work before December 25th. Gotta love the holiday rush.
Last week, I had a portfolio review with the Association of Illustrators and was given some helpful feedback on my work and advice for the future. One reminder that was particularly helpful, was to continue promoting my work via snail mail.  I have slowly moved away from mail in the past year, thinking that in this fast-paced, online world, art directors and publishers must prefer emails over paper. But apparently, well-written personal letters and printed samples sent to the right person, are still relevant and even more appreciated. This was a great reminder, and since then I've been working on some ideas for Christmas promotion postcards. Here are a few of the sketches:

I was also encouraged to share about the private commissions I'm working on. This is something I haven't always done, as some of the work I do is quite different in style from my main portfolio.
One project that I'll be starting (and finishing!) this week is a CD cover design and illustration. The album is a collaboration between 10 different international musicians. Many of them are based in Berlin, but a few are from other places as well. The CD will be coming out just in time for Christmas and will be sold through Projekt: Kirche (a church based in Friedrichshain, Berlin). 50% of the proceeds of the album will go to the musicians, and the rest will cover the cost of production.  I'll post more images and information on where the CD can be purchased when it's completed in a couple weeks.
And as a side note,  if you are looking for a unique illustration before Christmas I still have time for a couple private commissions. You can message me through my website or Etsy shop if interested. Here are a few ideas below.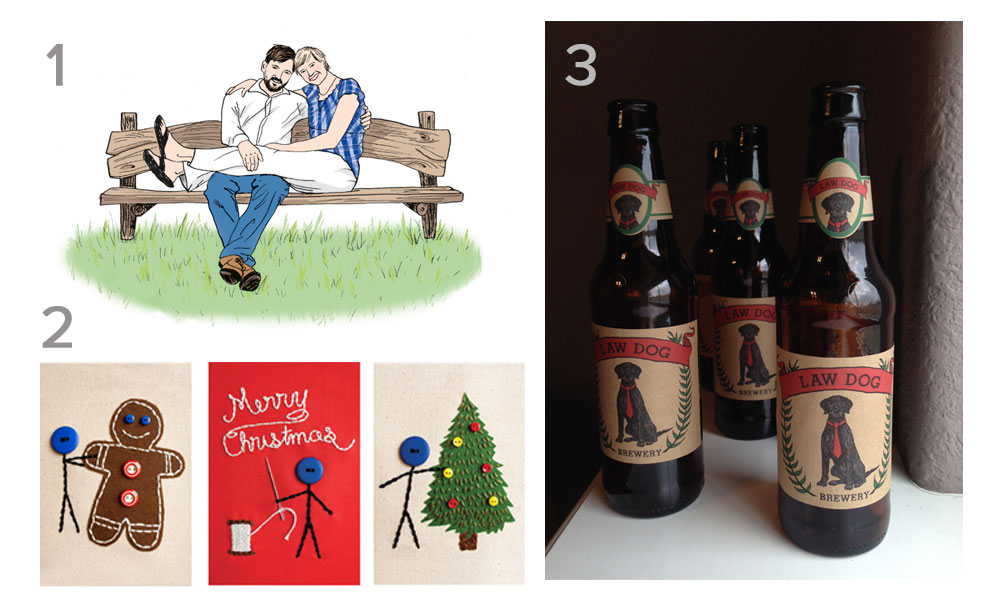 1) Family or couple portraits 2) Christmas Cards 3) Home-brew beer labels
I'm very thankful for organizations like the AOI that are dedicated to helping freelancers like myself. It's reassuring to know I'm not alone in this journey and to  get outside opinions on my work. I feel encouraged to move forward with my illustration and keep growing my portfolio.
Thanks for reading!