I can't write this blog fast enough because I'm so excited to tell you this news. My work is featured on a double-page spread (pg.78-79) of this month's Daphne's Diary Magazine. The magazine is published around the world in English, Dutch, German, and French. Here are some photos of the German translation I just found in a local bookstore (eeeek!!).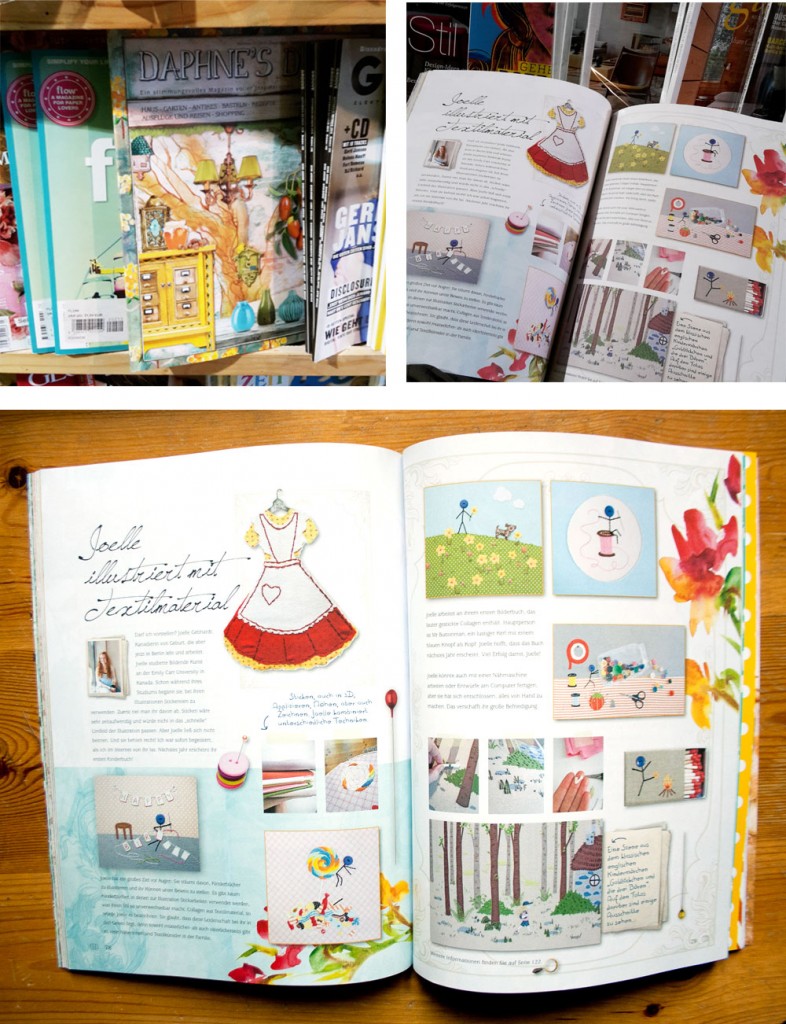 The design director of the magazine contacted me a few months ago asking if they could do a feature. So I've been sitting on this news for a little while, which if you know me, was very difficult.
It was such a crazy feeling to walk into a local bookstore today and find an article written about my work in German on the shelves. I'm super thankful to Daphne's Diary for doing this feature, and would definitely recommend that you go out and purchase this months' issue! You can also order it online, through their website. There are lots of fun goodies inside (including some yummy rip-out recipes).
Thanks for reading!