It's finished! If you've been following my Facebook page or Instagram account, you've probably seen some of the sneak peek photos of this illustration for Goldilocks and the 3 Bears.
I tried to document my process this time, as I often forget to do that and this is one of my most detailed embroidered illustrations, thus far.  Everything, the leaves, trees, rocks and tiny pink high tops were cut, attached and stitched by hand.  Some parts took an especially long time until I was happy with them. For example, I stitched and carefully un-stitched and then re-stitched Goldilocks' head about 3 times. I'm not going to lie, I had a few moments of "Why the heck am I doing this?!".  But now that it's finished, I've forgotten all the pain (almost).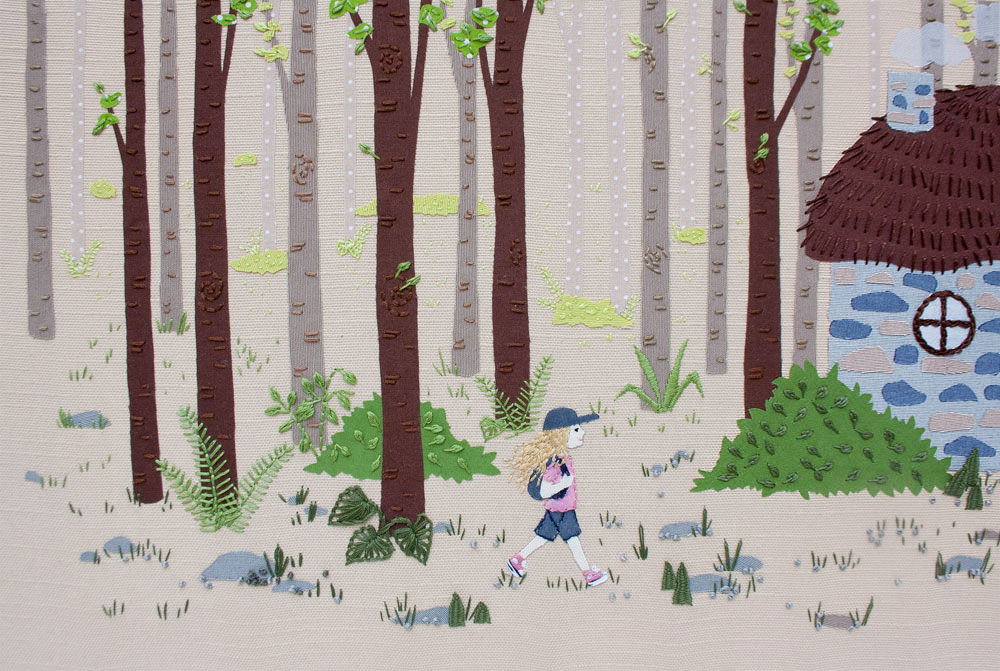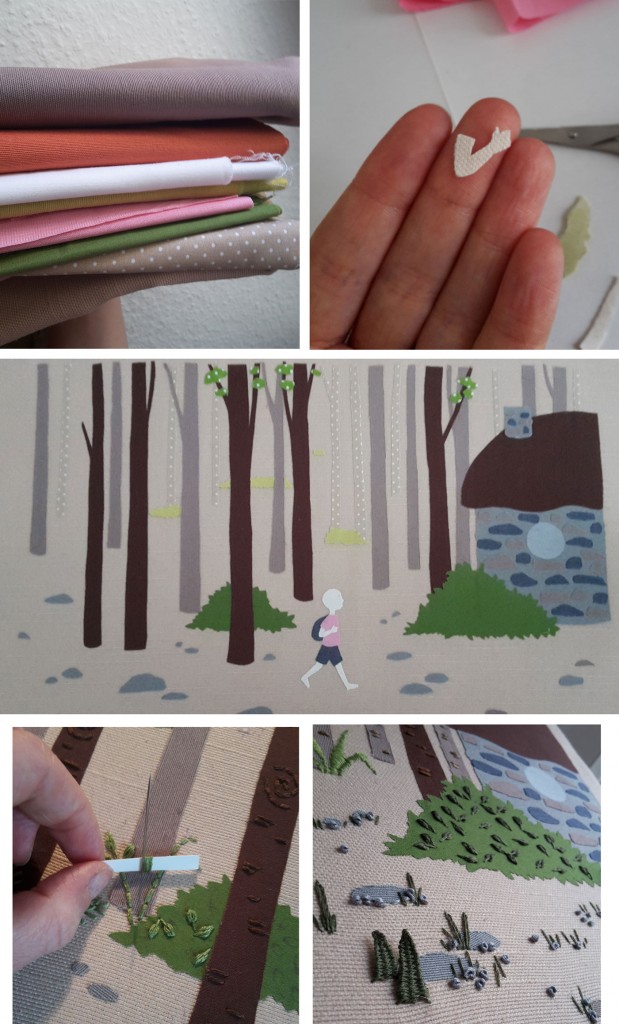 Here's a photo that shows the dimension of the final piece.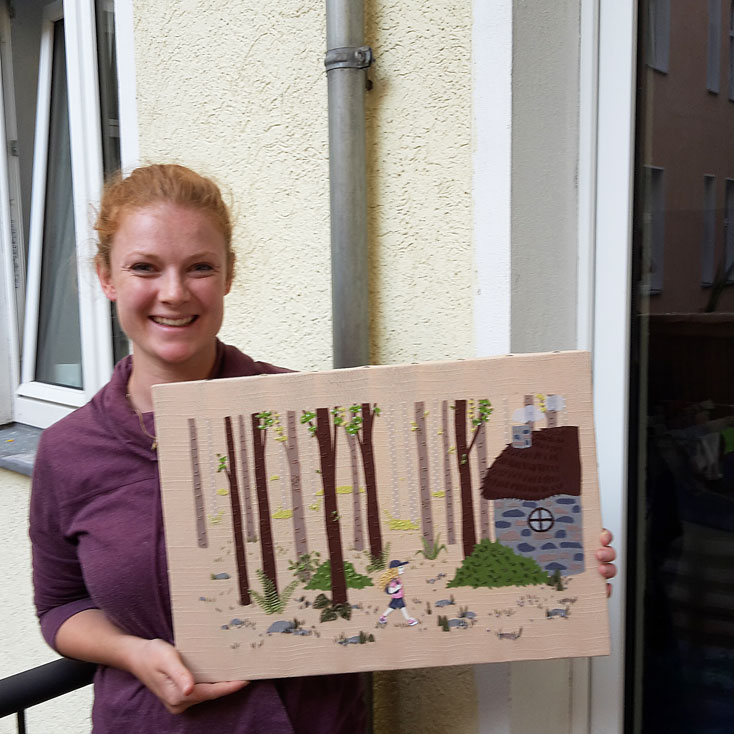 Thanks for reading!