For the past couple weeks, I've been busy with business logistics and planning for the future. While I love the business side of  illustration, I find that it can easily take over my time. Before I know it, two weeks have gone by and I haven't made a single illustration. So this week, I stopped the planning and started sketching.
After the trip to Bologna, I made the goal to bulk up my website with more samples of children's book illustration. I've decided to do a series of children's classics with embroidery. The first story will be Goldilocks and the 3 Bears. This is going to be a longer project, as the illustrations will be quite detailed.  However, I'm hoping it will demonstrate the possibilities of embroidery for picture book illustration. From all the research I've done, there are not many children's books with embroidery. As this is a medium very dear to my heart, I want to change this! Below are some beginning sketches for the new series.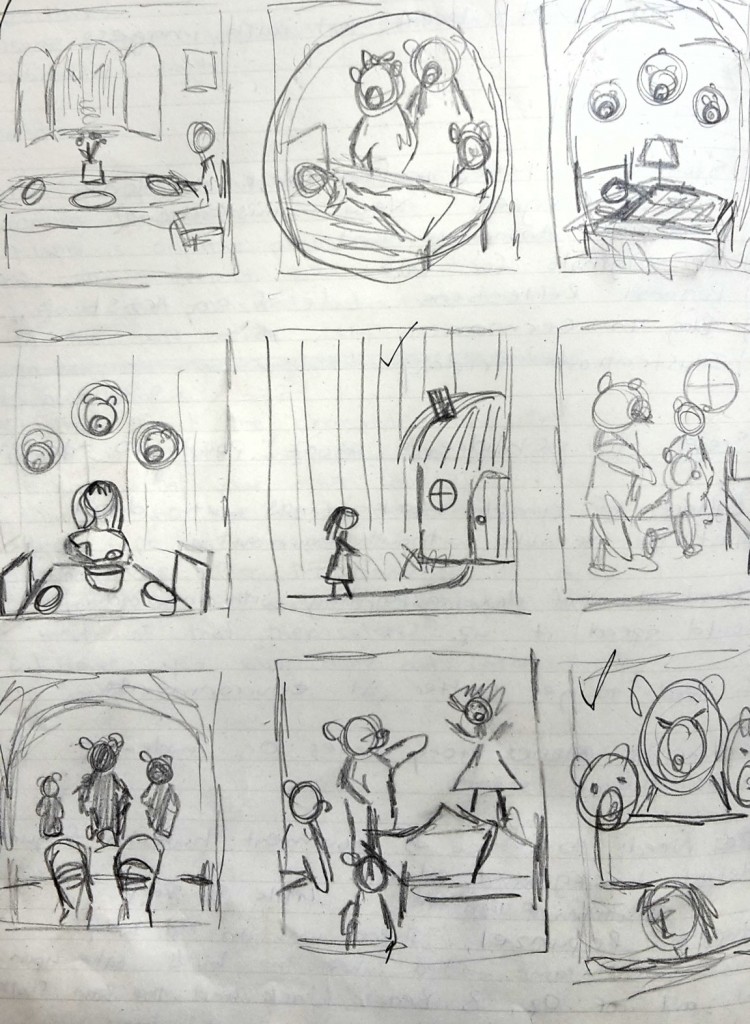 On a different note, I finished a new illustration of a flying penguin today. This is a re-work of a digital illustration I did a couple years ago.  Sometimes it's fun to re-visit artworks and imagine them in a new way. I'll be putting prints of this up on my Etsy shop, for those of you interested.