It's the night before my first day at the Bologna Children's Book Fair. I just finished my first plate of lasagna in Italy and a lovely glass of red wine. Life is good. I anticipate this week will be exhausting, exciting, disappointing and rewarding all at the same time.
I'm thankful that I've got my trusty "translator/husband" by my side to keep me company (I registered him as my translator to get him into the fair. Ssshh, don't tell anyone. But if you do know of anyone who needs German/English translation, let us know!). I've also been notified that my German friends are pressing their thumbs for me, which is always reassuring 🙂 It's now time to wade into a pool of 25,000 children's book professionals; bring on the networking!
I successfully finished my first batch of dummy books for the fair, AND managed to design and print some posters and postcards for promotion. I'm calling this a victory already, no matter what happens after this week.
I'm posting a few snapshots from my dummy book below. If you follow my Instagram and Twitter feed, you may have seen these final spreads already. The dummy book is mostly made of sketches, with three completed spreads to give publishers an idea of the final style. I am really excited with these sample spreads and the direction the work is going in. Let's hope a publisher will be too!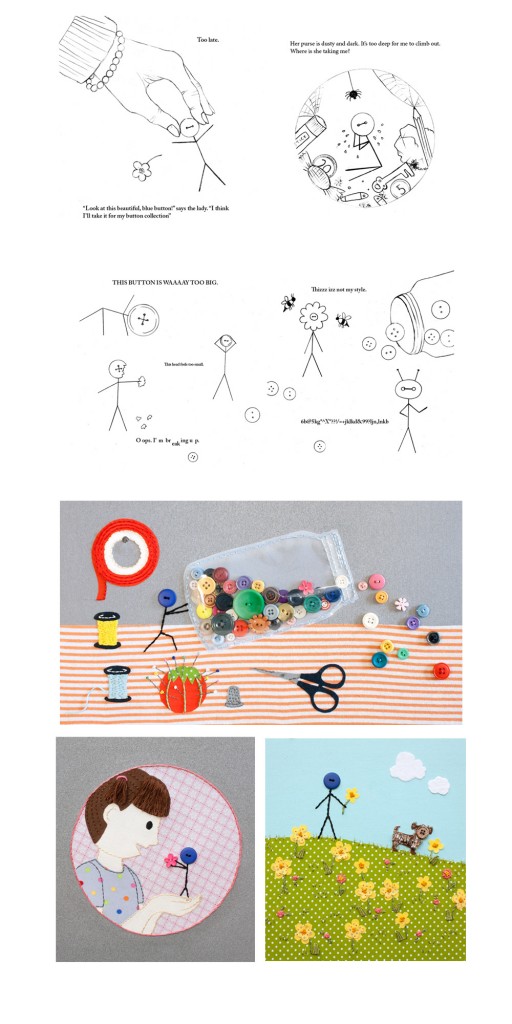 Stay tuned for a follow up on the book fair. I'll have a lot more to talk about after the next four days! Thanks for reading.