Well, it's been about a month since my last personal blog. I must say, I was quite shocked at the increase in views, but also very encouraged by all the thoughtful comments. Thank you!
This past month was a bit crazy, with moving to a new flat and sorting out all the details for that. Thus, I haven't had as much time as I wanted to devote to illustration. However, I've done what I can and have been steadily working on sketches for the Mr.Buttonman picture book.
With all of this sketching, I've been itching to bring at least one work to completion. So this week, I decided to do an illustration for the Illustration Friday blog, just for fun. Though I noticed today, that I actually missed the deadline to post it on their blog. I'll have to be quicker next time! I hope at least you will enjoy it!
The theme for this week was Noise. And here's Mr.Buttonman being very noisy in the kitchen.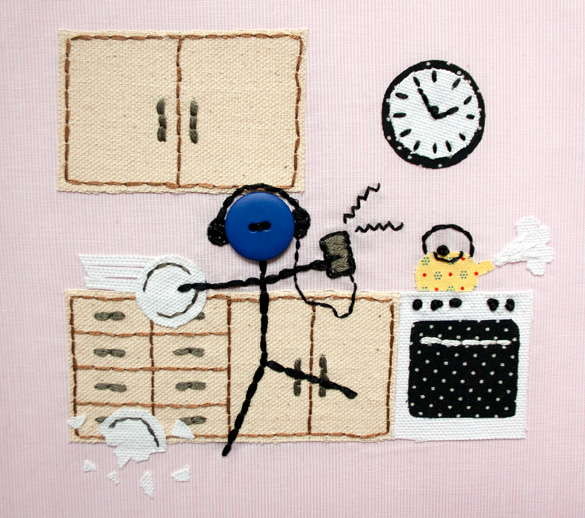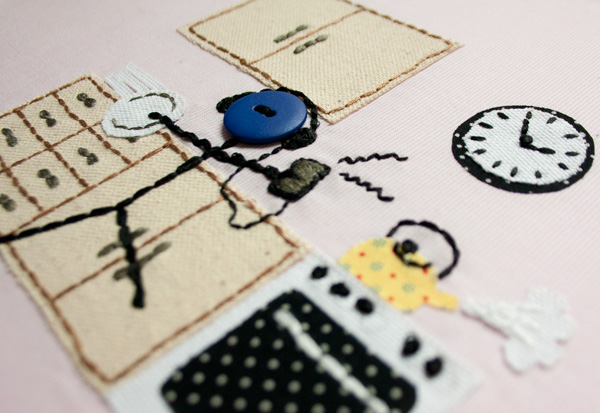 I was quite pleased with how this turned out. It's one of the first times I've put Mr.Buttonman in such a detailed background. There will be more detailed backgrounds in the picture book so this illustration was a good testing ground.
Have a great Friday and make some noise!