Last week, I completed two new Mr. Buttonman Christmas illustrations and card designs. I had a lot of fun with these. You know you've got something good in your hands when you can't stop smiling while making it!
The first card design is for the Speed Badminton division of Füchse Berlin sports-club. Since their logo is a fox, we decided it would be good to incorporate that and a speed badminton racket into the illustration. (If you're wondering what "Speed Badminton" is, Wikipedia explains it here. ).
I used a new embroidery technique to create tuffs on Mr. Buttonman's santa hat. This made the hat warm and fuzzy, which is important for him when he is so skinny! Here a few pictures of the process and final illustration: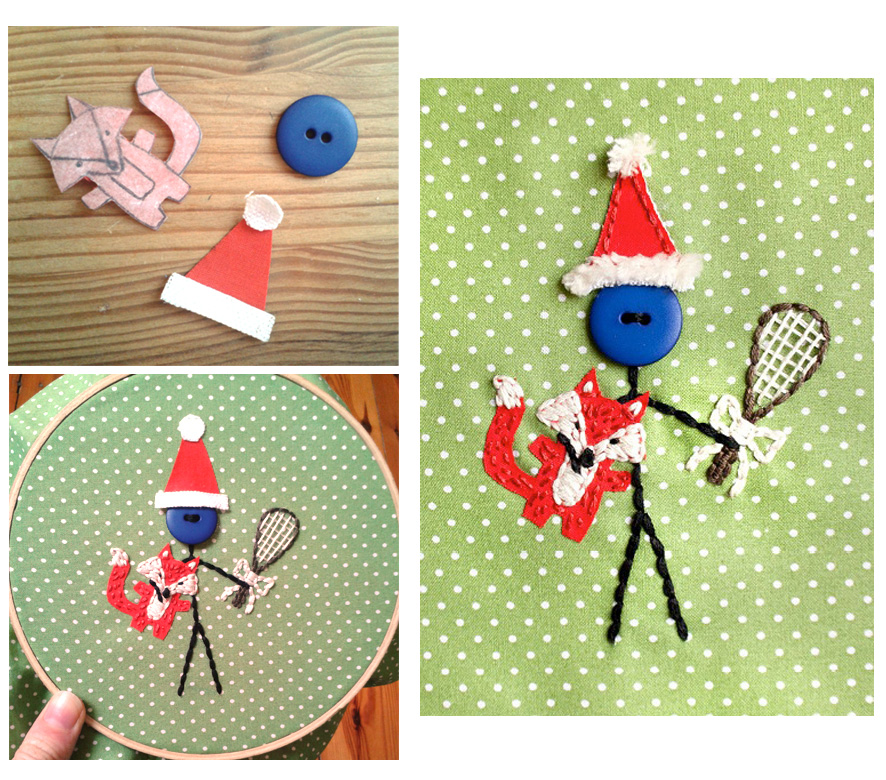 The second card design is for an upcoming Christmas event hosted by Projekt: Kirche. The event is called "Running Santa" as you can see from the picture. The idea is similar to a progressive dinner, if you've ever  been to one of those. Basically, people sign up in partners and spend the evening travelling to three different eating and cooking locations. Lots of fun!
Of course, as soon as I thought of a Running Santa, I had to picture Santa running with his arms full of cookies. Since, the event includes a lot of cookie-making and eating, the image seemed appropriate.  If you're curious about the event, it'll be the evening of December 13th in Berlin. They'll soon be posting more information on their Facebook page here.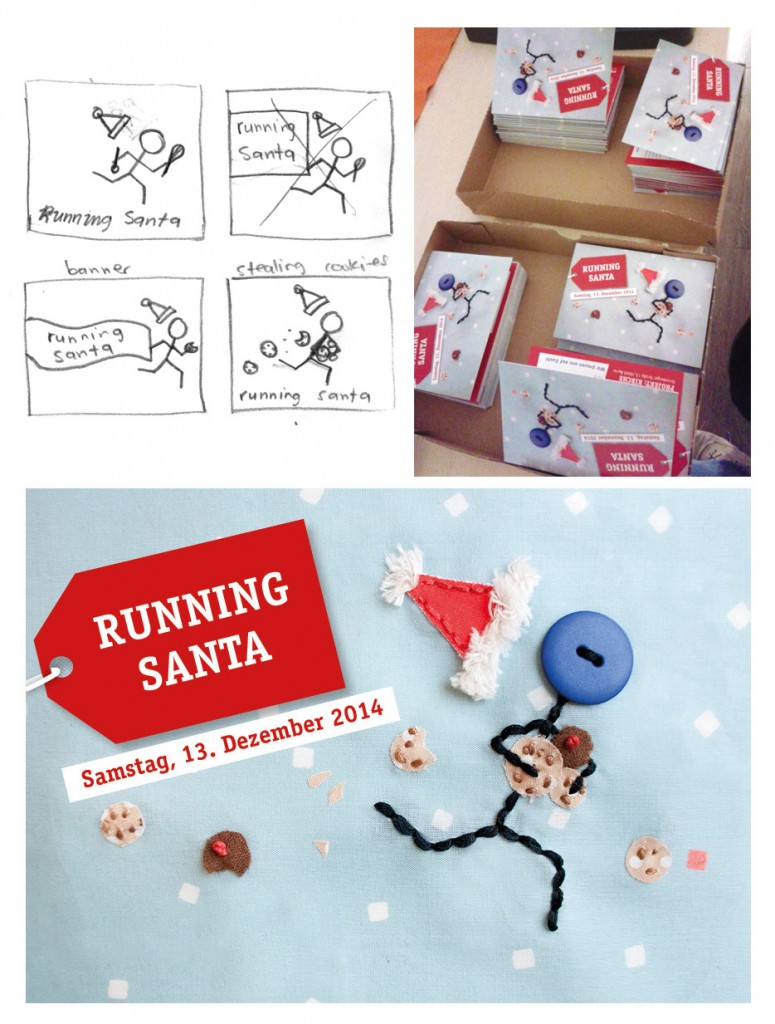 Next on the agenda for November, is preparing for Christmas art markets in Berlin. You'll be hearing more about that on the blog in a couple weeks. But, if you're already dying from curiosity, here's the link to one of the markets I'll be selling handmade goodies at: http://www.kiezweihnacht.de/
Have a great week friends!