This is a historical moment my friends: Mr. Buttonman's first holiday cards are here! I'm very excited about this new series, and want to give all you Buttonman fans a chance to order these sets before it will be too late for international shipping.
To give you some incentive to make your purchase sooner than later, I've decided to offer postcard sets at a pre-order discounted price, if you order before Nov.15th. You can purchase postcard sets directly through this blog post by clicking on the "Buy Now" button below or purchase them in any amount (1, 5, 10, 20) through my Etsy shop here. The orders are processed securely through Paypal, but you do not need to have Paypal account to make the purchase.
The postcards are blank on the back, as you can see from the picture below, so that you have plenty of space to add your own personal message. You will get 2 of each card in a set of 10 and 4 of each card in a set of 20. If you would like specific cards, then please put a note in your purchase, indicating which cards you want and how many (eg. 3 Snowman, 3 Gingerbread, 4 Tree).
International shipping is $5 for pre-orders, but it will take up to 2 weeks until you receive your order. If you live in Berlin, send me a message and we can arrange for a pick-up/drop off time.
Feel free to send me an email if you have any concerns or questions: joellegebhardt@gmail.com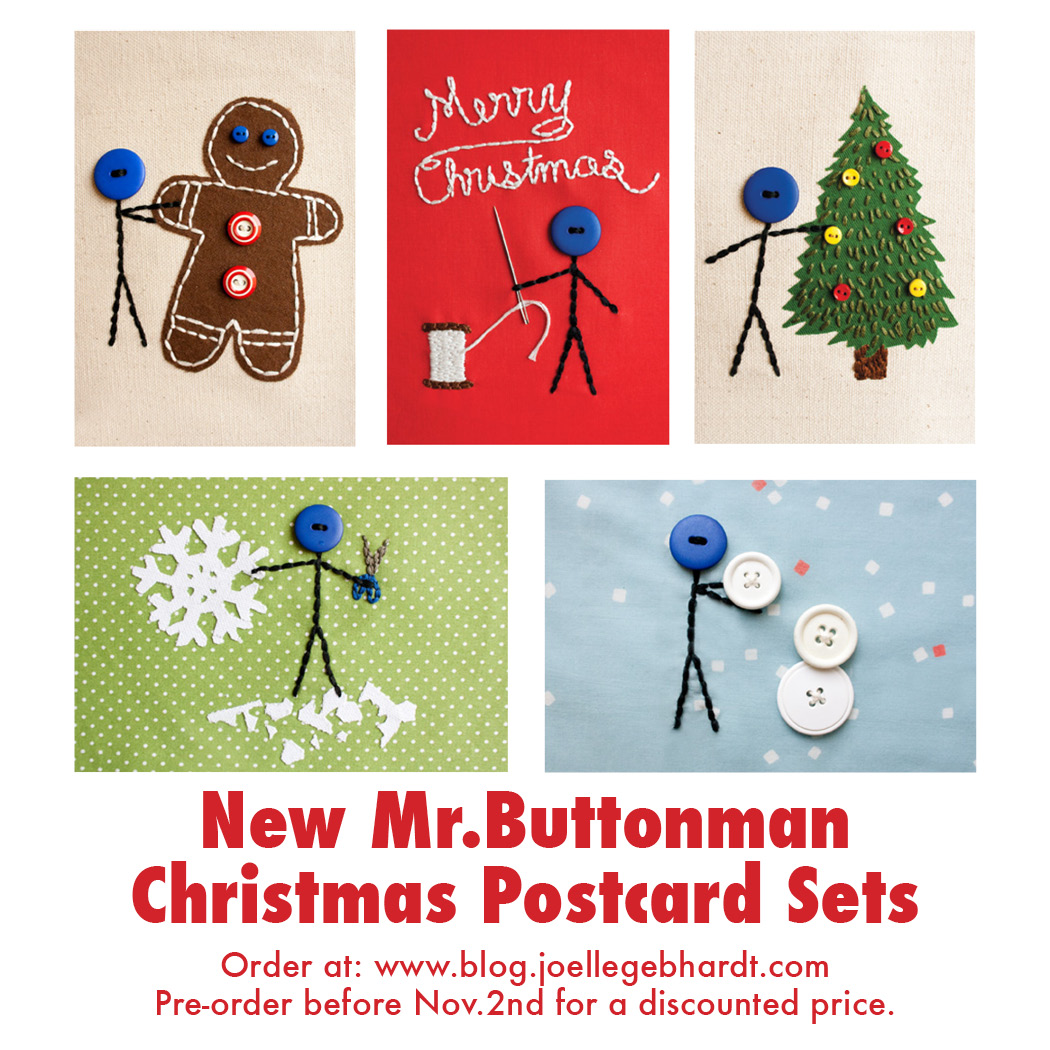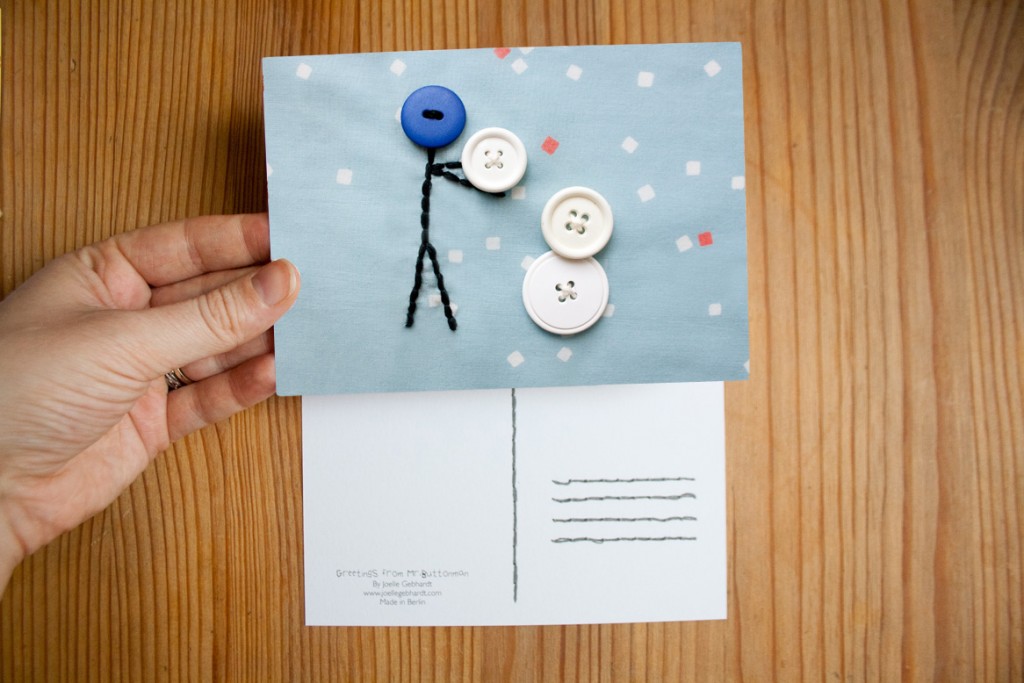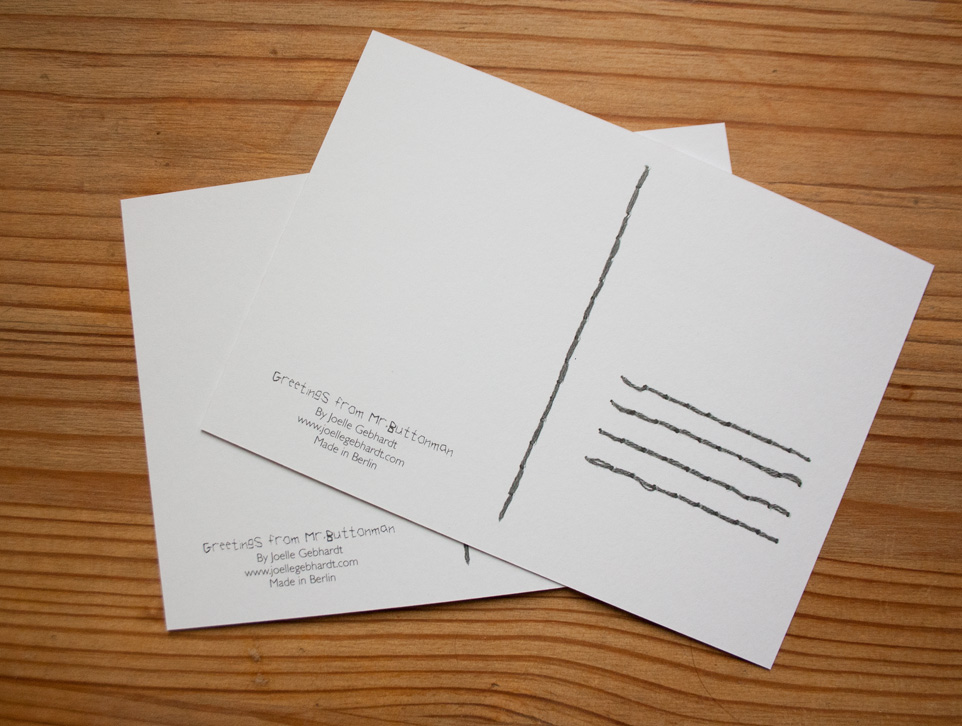 For US/CAD orders:
For European orders: