Starting September 2nd my two newest artworks will be on display at The Mote Gallery in Vancouver Public Library Central Branch. I'm very excited to be participating in this exhibit, but sad that I won't be there for it's launching. This is a group exhibition of members from the Open Book Art Collective and is inspired by a book of short stories, Dear Life by Nobel Prize winner Alice Munro.
I've been a member of this collective for over a year now, and this is our third exhibit and the second book we've selected as a group. Basically, we're a group of artists who love literature and who made a book club that also functions as an art collective. If you're a fellow book/art lover, and maybe an Alice Munro fan, we'd love to get some feedback from you on our latest exhibit at the VPL.
Here are images of the two works I'm contributing along with my artist statements.
**SPOILER ALERT! Don't continue if you're planning on seeing the work in person! (Art is always better in real life)**
"A New Reality". Based on Corrie.
This drawing illustrates a key moment of realization in Corrie that alters the main character's reality and shocks unsuspecting readers. My aim was to create a situation where the viewer might look twice, as I had to read this story twice.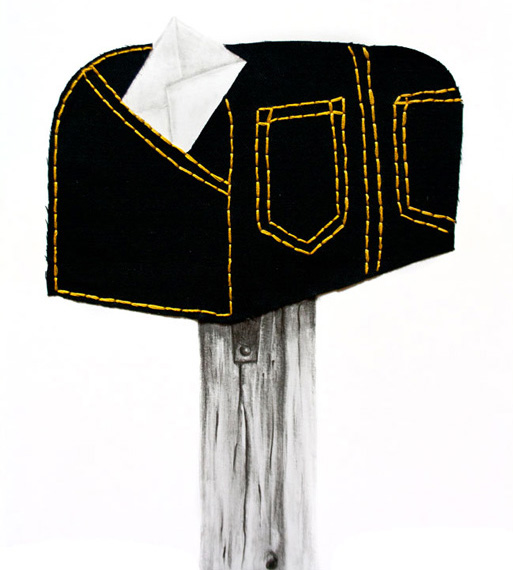 "The Captain of the Pinafore". Based on Amundsen.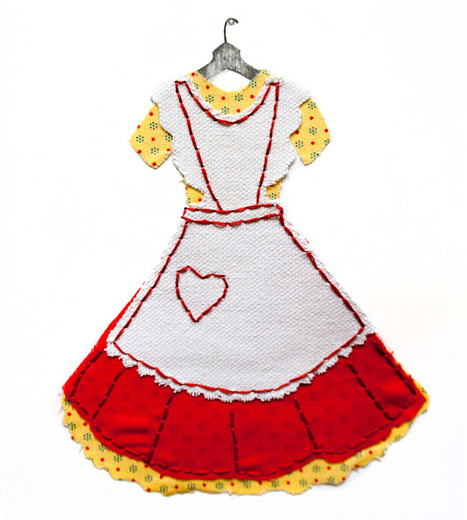 […]and in burst Mary[…]she threw off her coat and displayed herself in a red-and-yellow costume. She […] began to prance around the table, singing at the same time in a plaintive but vigorous young voice[…] I'm the Captain of the Pinafore. And a good right captain too!
This artwork is inspired by the character of Mary, who was a bright star in 'Amundsen', though not the main protagonist. For me, she was innocence, joy and an unexpected beacon, in a village of Tuberculosis and depression. There is a risk of not taking characters like Mary seriously. Especially when they burst into closed rooms uninvited. But Mary truly was a Captain. In her display of colour and song, she offered a chance for escape from the inevitable.