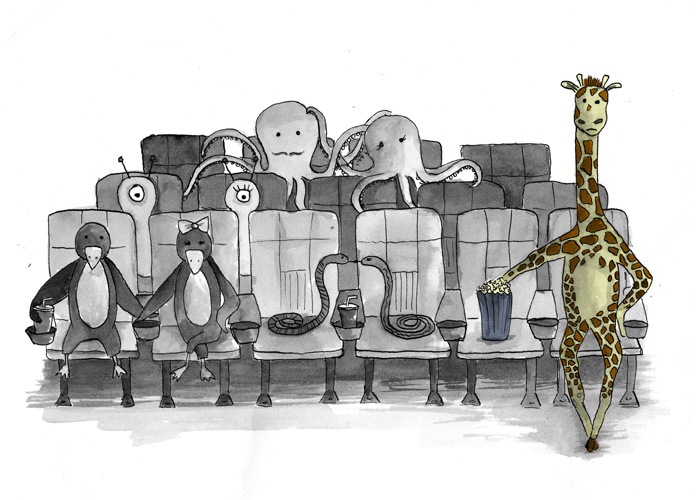 One of the joys of moving homes is that it forces you to go through all your stuff. (I say "joy" slightly sarcastically because going through old stuff is also incredibly annoying!) Today, I pulled out this old drawing that I mailed to my now, husband, then boyfriend, from Canada to Germany. At the time, we had been in a long-distance relationship for 8 months, not knowing when we would see each other again. I was missing him like crazy and kept seeing all these couples walking around googly-eyed, holding hands and simply being together.  But rather than sending another letter venting how much I missed him, I decided to lighten the mood with a drawing.
There are certainly benefits to long-distance relationships. You learn to communicate really well; you have an excuse to send old-fashioned, hand-written letters back and forth; and when you get in an argument, you have some space to cool off. But, that feeling of lacking or "missing", never went away for me. I remember it well, and am glad we don't have to suffer that anymore!
It's coming up on Valentine's Day this week, and it's also the two year anniversary of our engagement. So it seems appropriate to look back and be thankful that the lone giraffe eating popcorn in the movie theatre is no longer me!
For those of you who can relate to this poor giraffe: Move back a row and cuddle up next to the aliens. They are a friendlier than you think!
Happy Valentine's Day 🙂