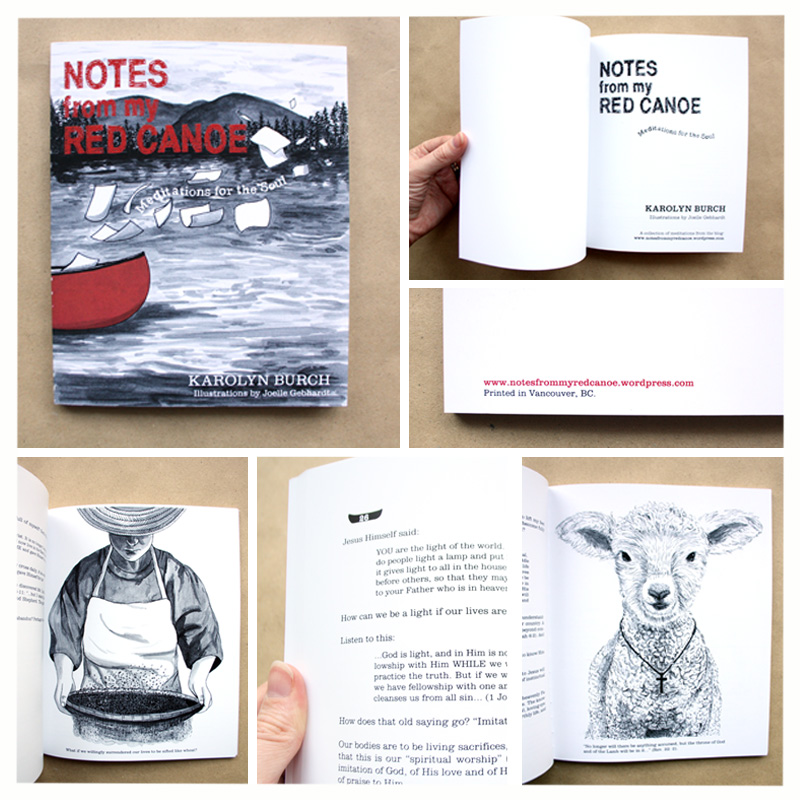 For the last year and a bit, I've been working on this book with my mom, Karolyn Burch. And finally, we have printed our first run of 50 books!
The book contains 30 revised blog entries from my mom's blog "Notes from my Red Canoe". You can find the link to it here. The format is a 30 day devotional of "meditations for the soul". It is reflective of my mom's personal faith journey and intended to encourage Christians in their faith.
It was really special to help my mom with this book. I'm really proud of her for finishing it, as I know how scary it is to let the world see your heart. She's been dreaming of this for a long time.
My contribution to this project was editing and doing the book layout, design and illustrations. It took longer than both of us imagined, but we were able to get it printed in time for Christmas 2013.
For now, this is a non-profit project and you can purchase the book on my mom's blog. Here is the link to her blog:
www.notesfrommyredcanoe.wordpress.com