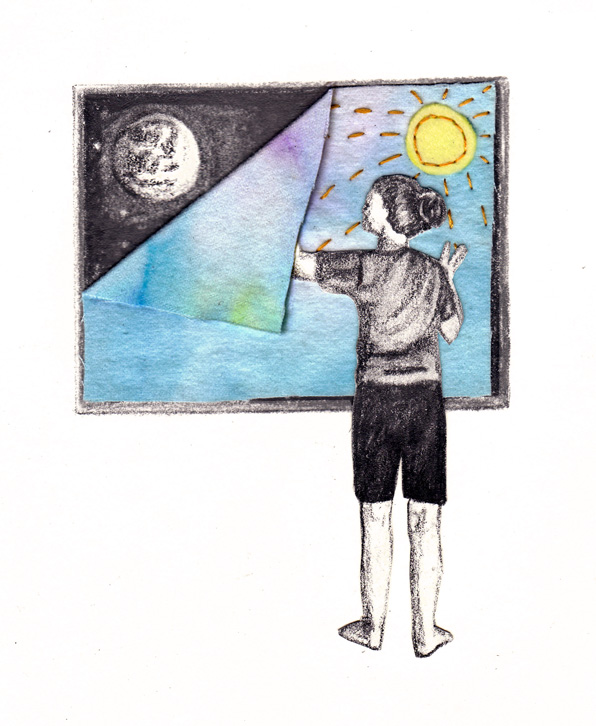 This is my quick illustration I made today for the Illustration Friday blog. The theme for this week is "Time". My inspiration for this drawing is a quote by Dr. Seuss, "How did it get so late so soon? It's night before it's afternoon".
This quote resonated with me today as I worked from home and couldn't get over how dark it was; at 3 pm it felt like 6 pm. On days like this I truly do wish I had a sunshine window covering to help me forget that time is passing.
I also tried a new effect of cutting and pasting a drawing over a drawing and embroidery. I haven't decided if I like it, but hey, sometimes it's good to experiment a little.