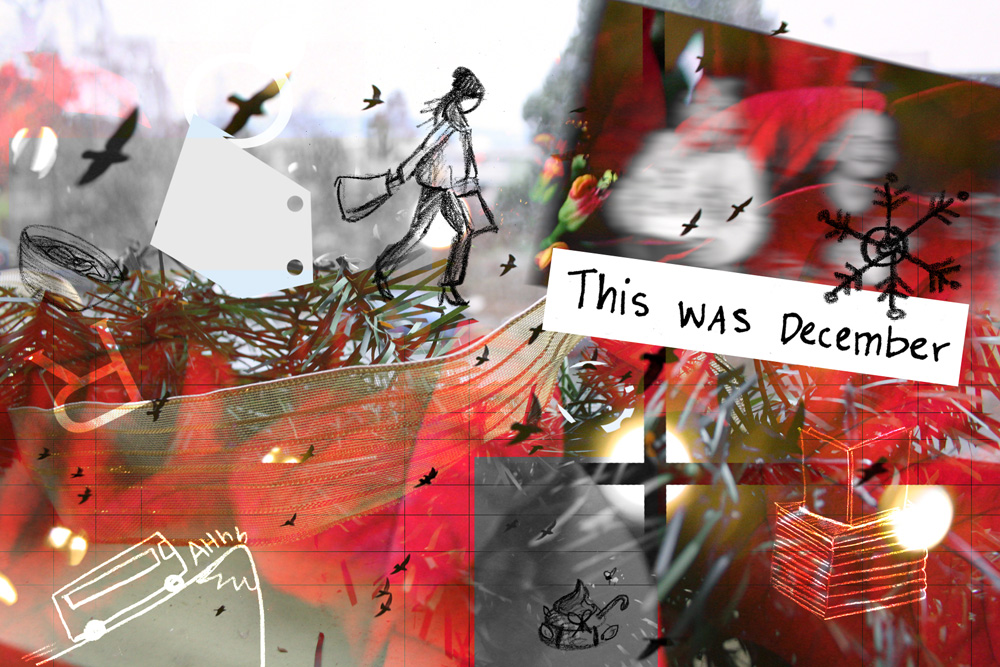 As with most things in December, this collage is late. I've been doing these reflection artworks at the start of each month, but it wasn't possible this time. So consider this piece a backwards reflection on December.
While making this, I was thinking about the events of the past weeks. Also, the strangeness of this season. Everywhere I went I saw a juxtaposition of Santa, elves and reindeer with Jesus in the manger. I heard stories of families being reunited while others were separated and trying to forget it's Christmas. For some their dreams were fulfilled and others had to swallow their disappointment. December was wonderful and December was hard. It was FULL. So this collage is very busy. Everything has a story behind it and all the images are my own quick creations.
It was a great month, even if I was eating soup for half of it. In the midst of the craziness there were  moments to rest, read and enjoy good company. So, I'm not complaining.
What was your December like? I'd love to hear about it. And if I haven't had a chance to say it in person:
Merry Christmas and Happy New Year!