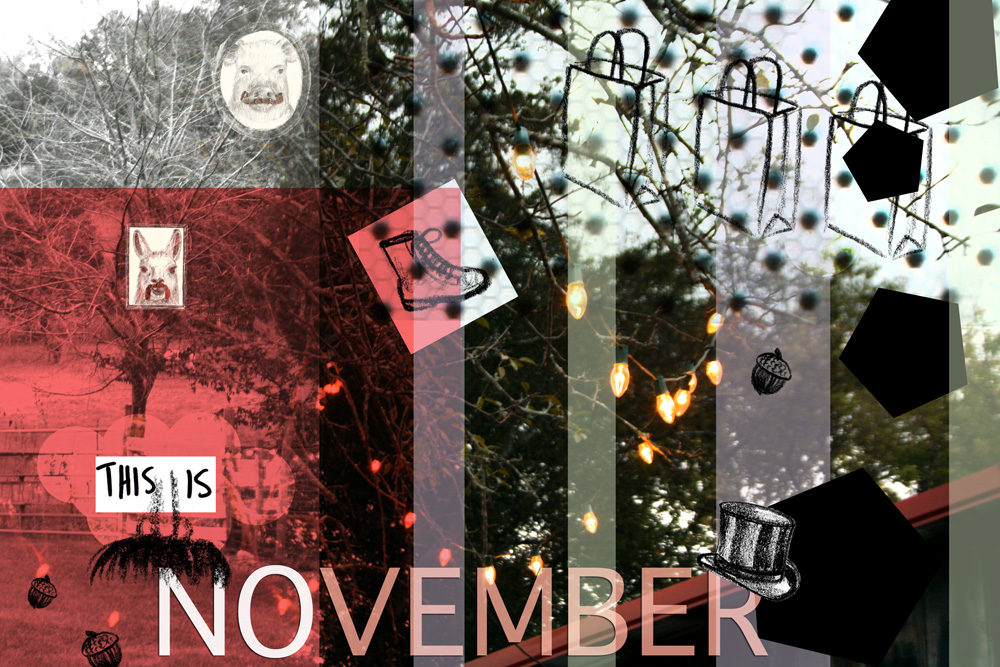 But there is always a November space after the leaves have fallen when she felt it was almost indecent to intrude on the woods…for their glory terrestrial had departed and their glory celestial of spirit and purity and whiteness had not yet come upon them.
Couldn't say it better Ms.Montgomery.
I've resolved to make one of these for each month, so voila! This is NOVEMBER. Mustaches, bare trees, boots, shopping bags and acorns. All of these images are my own photography and drawings, layered to represent my feelings toward this month. I try to do it very quickly, and not think too hard about the layout or composition. Basically, this is my procrastination project for the day.
Happy November to you!