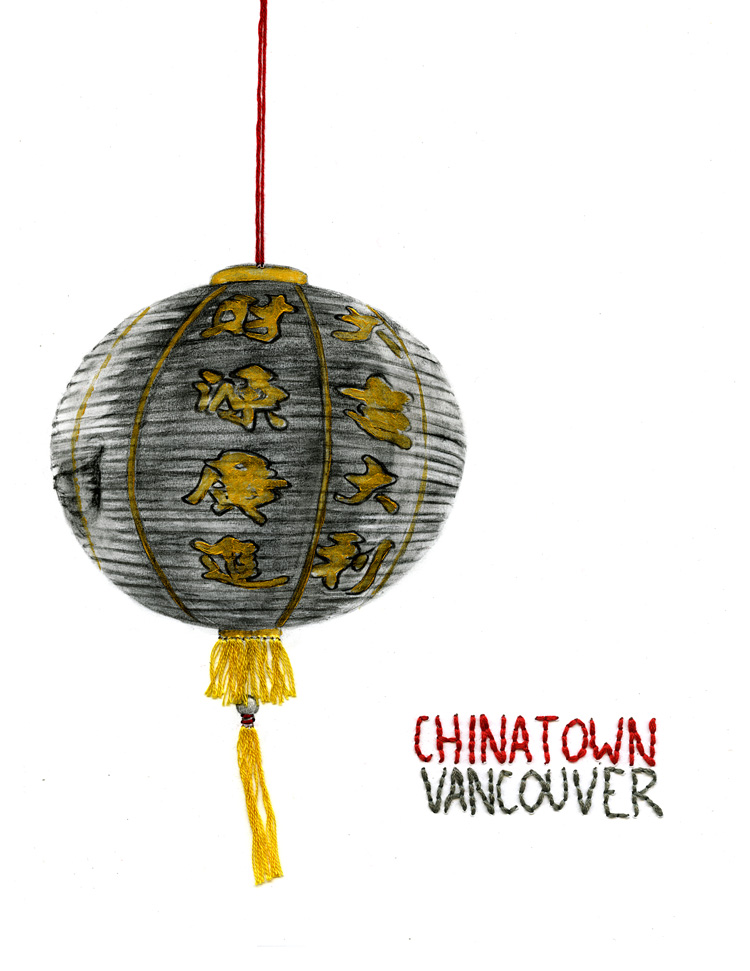 This coming weekend August 16/17th and also Aug. 30/31st I'll be selling some art prints, originals, books and postcards in the Chinatown Night Market. I've been looking forward to participating in this market all summer, as my studio space is right in the heart of Chinatown. This year they've brought in some "new flavours" to the traditional market, by inviting local artists, galleries and backyard businesses to be a part of the event. And THIS Friday there is going to be a "Dumpling Derby and Cook Off", which I am quite excited about.
The work above was completed today in anticipation of this upcoming event. It's a fairly simple illustration, but I wanted to create a piece that acknowledged the context of the market. Plus, I've always loved Chinese lanterns, and it was fun to experiment with the combination of embroidery and drawing once again.
If you do have some free time this weekend, come visit! The market runs from 6-10pm and I'll be sharing a space with Eglantine Shines and China Cloud Gallery, who are selling some wonderful handmade treasures.
Hope to see you there.