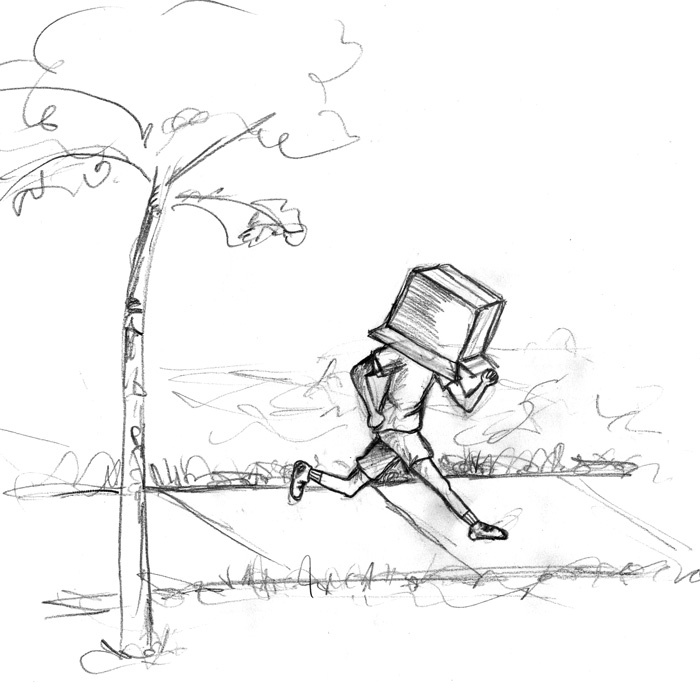 So I've been told that this story isn't as funny on paper as it was in person. But, I have to draw something about it anyway.
Two evenings ago my husband and I were sitting at our kitchen table eating dinner, when we saw through the window a young boy come bolting down the sidewalk with a cardboard box on his head. I have no idea where he came from, or where he was going (hopefully he knew where he was going!), but it looked hilarious and made my day.
Maybe he was merely on a casual run on a sunny day and the cardboard box served as his hat to protect him from the heat? Let's hope this is the case.
I've decided to make a 10 minute sketch in his honor, in the hopes that someone else might find this as funny as I did 🙂