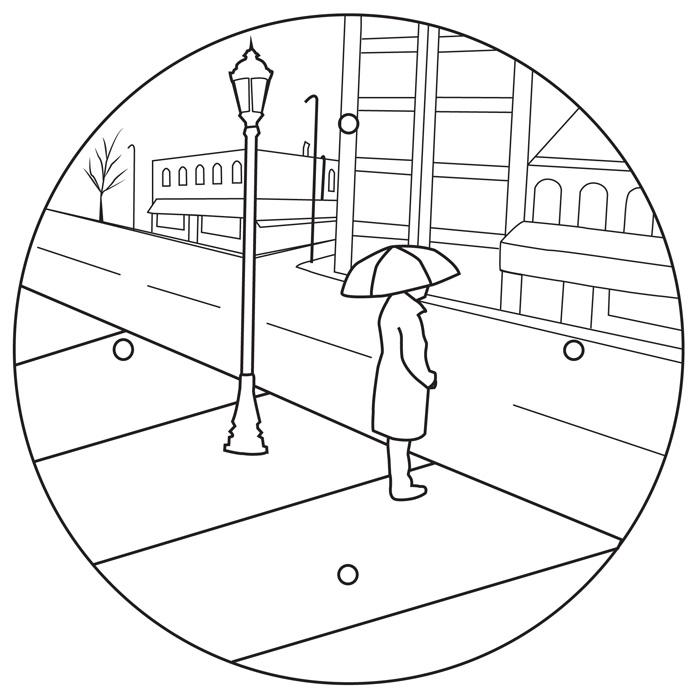 This design I made for the Vancouver Ironclad Art competition has been chosen for the final exhibition. It's based on a photo I took in Chinatown near my studio, on a typical rainy Vancouver day.
The idea behind the competition was to use public art to decorate the sewer manhole covers in Vancouver and to distinguish between the storm and sanitary sewers. However, I submitted this design as a possibility for both sewer systems. It will be on display, along with the other submissions, at the Interurban Gallery on East Hastings from May 28th- June 8th. Winners and Honorable Mentions will be announced on June 10th. If you would like to vote for my design for the People's Choice Award click on this link: http://www.ironcladart.ca/view/?ID=692. 
I was incredibly busy the week I submitted the design, and would have loved to spend more time on it. So, it's a pleasant surprise that it was still chosen to be in the exhibition. There were many wonderful designs, and I would encourage you to look through them and vote for others as well.