If you have been following me on Instagram or Facebook, then you will have already seen that I've released my first Fall embroidery tutorial last week. It features a squirrel with a little leaf crown drinking a tiny cuppa' coffee (or hot chocolate or black tea, however you want to interpret it). I had a pause from working my children's book a couple weeks ago and used this time to whip up the tutorial. The most exciting part is it is also available in German. My husband and I worked on the translation together, but I was able to write about three quarters of it without his help. This feels like a huge accomplishment considering that 3 and a half years ago I could only say "hello" and "how are you" in German.
The tutorial costs 5 Euros and is available on my Dawanda or Etsy shop. It includes a digital PDF pattern that can be printed at home, a materials list, step-by-step photos, a stitch guide and some helpful links if you are not familiar with the stitches being used. This pattern is suitable for stitchers with a beginning knowledge of embroidery and also for those who are interested in trying out applique.
I'm hoping to release a few Christmas tutorials as well, so if you are into stitching, stay tuned for those!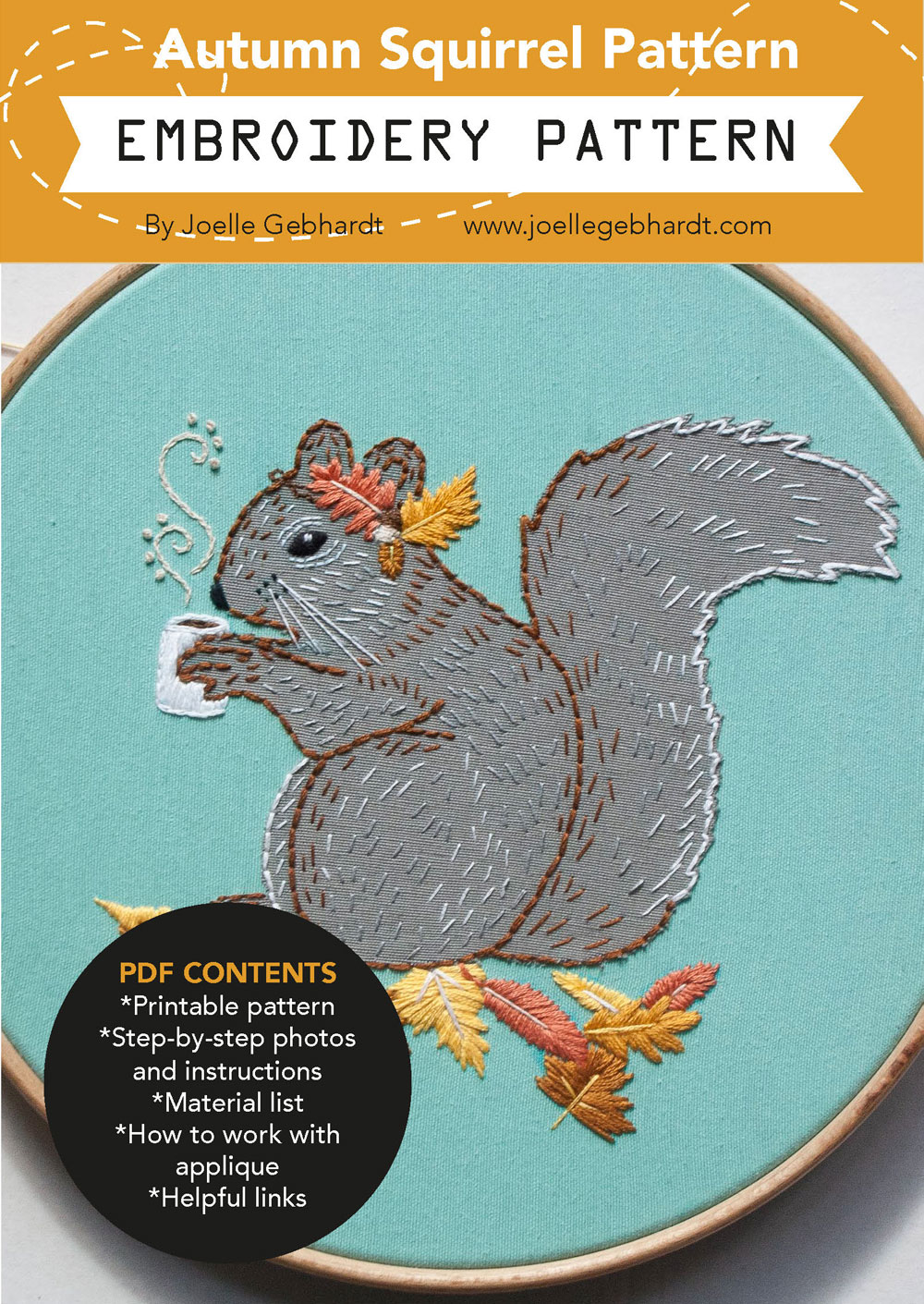 Thanks for reading, once again 🙂